Sleeping Arrangement
Description
Relaxed casual vacation living abounds in this ground floor condominium in a 4-unit building with parking just steps from your front door and no stairways or elevators to bother with. The residence has windows on the front rear and one side of the home so plenty of natural light complements the comfortable and nicely appointed furnishings you will enjoy. A very large living room and dining area open directly onto a deck to the rear of the property that is well shaded with natural tropical landscape and views beyond of the golf course and lakes.

The property has been renovated with upgraded wood grain flooring, crown molding, granite counter tops, custom lighting, stainless steel appliances, tile backsplashes in Kitchen, and bedroom ceiling fans, and new bathroom fixtures.

Riverwood requires tenant application to be submitted to the association for approval at least 14 days before move in.

No pets allowed.

Condo does not come with a designated mailbox. Tenant will need to get a PO Box at the local post office to receive mail.
Amenities
Riverwood provides it's residents and guests a private swimming pool and a tennis court within the condominium area, and the owner offers two bicycles to pedal around the property to the beach and resort restaurants. There are endless activities and events to visit and enjoy both on the island and just across the bridge in the Stuart historic downtown area along the riverfront, as well as many parks, golf courses, tennis, and boating opportunities to explore. We recommend that you investigate the "Activities and Attractions" page on our website
www.VacationHutchinsonIsland.com
where we provide lots of information and links to the memory making eateries, quaint shops, and recreation spots in the area.
Floor Plan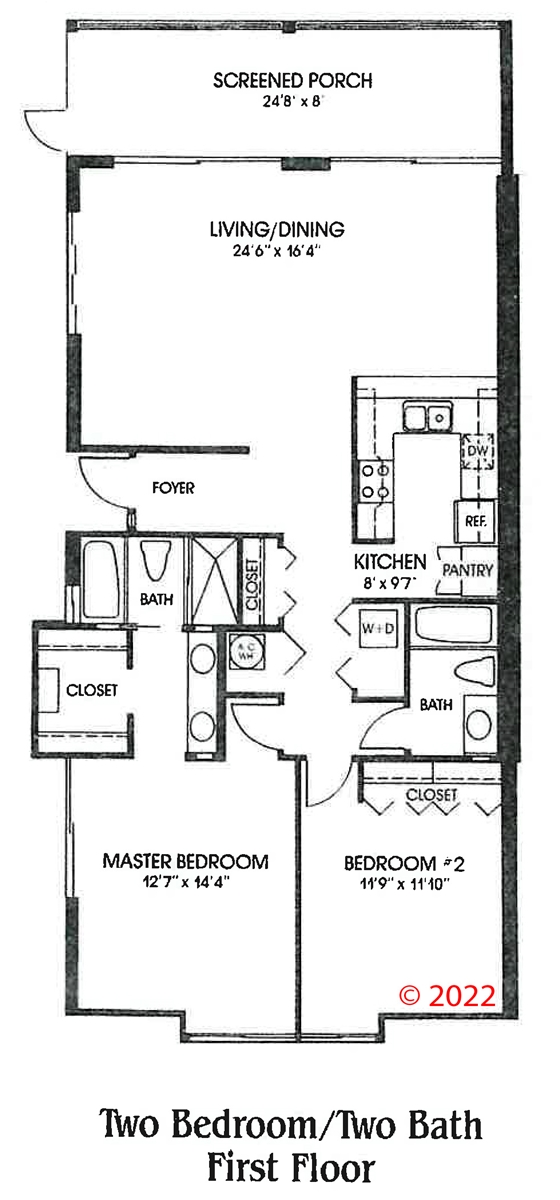 Map
Calendar
Dec - 2023
S
M
T
W
T
F
S

1

2

3

4

5

6

7

8

9

10

11

12

13

14

15

16

17

18

19

20

21

22

23

24

25

26

27

28

29

30

31
Jan - 2024
S
M
T
W
T
F
S

1

2

3

4

5

6

7

8

9

10

11

12

13

14

15

16

17

18

19

20

21

22

23

24

25

26

27

28

29

30

31
Feb - 2024
S
M
T
W
T
F
S

1

2

3

4

5

6

7

8

9

10

11

12

13

14

15

16

17

18

19

20

21

22

23

24

25

26

27

28

29
Mar - 2024
S
M
T
W
T
F
S

1

2

3

4

5

6

7

8

9

10

11

12

13

14

15

16

17

18

19

20

21

22

23

24

25

26

27

28

29

30

31
Apr - 2024
S
M
T
W
T
F
S

1

2

3

4

5

6

7

8

9

10

11

12

13

14

15

16

17

18

19

20

21

22

23

24

25

26

27

28

29

30
May - 2024
S
M
T
W
T
F
S

1

2

3

4

5

6

7

8

9

10

11

12

13

14

15

16

17

18

19

20

21

22

23

24

25

26

27

28

29

30

31
Jun - 2024
S
M
T
W
T
F
S

1

2

3

4

5

6

7

8

9

10

11

12

13

14

15

16

17

18

19

20

21

22

23

24

25

26

27

28

29

30
Jul - 2024
S
M
T
W
T
F
S

1

2

3

4

5

6

7

8

9

10

11

12

13

14

15

16

17

18

19

20

21

22

23

24

25

26

27

28

29

30

31
Aug - 2024
S
M
T
W
T
F
S

1

2

3

4

5

6

7

8

9

10

11

12

13

14

15

16

17

18

19

20

21

22

23

24

25

26

27

28

29

30

31
Sep - 2024
S
M
T
W
T
F
S

1

2

3

4

5

6

7

8

9

10

11

12

13

14

15

16

17

18

19

20

21

22

23

24

25

26

27

28

29

30
Oct - 2024
S
M
T
W
T
F
S

1

2

3

4

5

6

7

8

9

10

11

12

13

14

15

16

17

18

19

20

21

22

23

24

25

26

27

28

29

30

31
Nov - 2024
S
M
T
W
T
F
S

1

2

3

4

5

6

7

8

9

10

11

12

13

14

15

16

17

18

19

20

21

22

23

24

25

26

27

28

29

30
Reviews