Sleeping Arrangement
Description
Perfect location for a fun in the sun vacation, this second floor corner 2-BR, 2-BA condominium in the Tennis Villas at Indian River Plantation is waiting for your arrival. The residence has been fully renovated and features easy maintenance tiled floors in the living areas, carpeted bedrooms, kitchen with stainless steel appliances, granite counter tops, recessed lighting, and a pass-through breakfast bar into the dining area. Comfortably furnished living room with crown molding, ceiling fan, flat screen TV and direct access to screened balcony overlooking landscaped lawn area. Primary bedroom offers king size bed and ensuite bathroom. Bedroom 2 is furnished with twin beds, and an additional sofa bed is in the living room. A Marriott Ocean Club Guest Membership available with this property for a fee providing access to Resort Golf Club and other amenities. Please contact Ocean Club Pro Shop at the Marriott Hutchinson Island for information regarding fees and guest membership access.

Tennis Villa requires tenant application to be submitted to the association for approval at least 14 days before move in.
Amenities
This residence in Tennis Villas is conveniently located just across the street from the private IRP Resort ocean beach access dune crossing, so the warm sand beaches and blue Atlantic ocean surf are just a short walk from your front door. Tennis Villas also have a tennis court on site that is just for Tennis Villas owners and guests. Heated swimming pool, sun deck, and BBQ area are also nearby on the Tennis Villas site.

The Floor Plan Below has been intentionally flipped to show the actual layout of this residence.
Floor Plan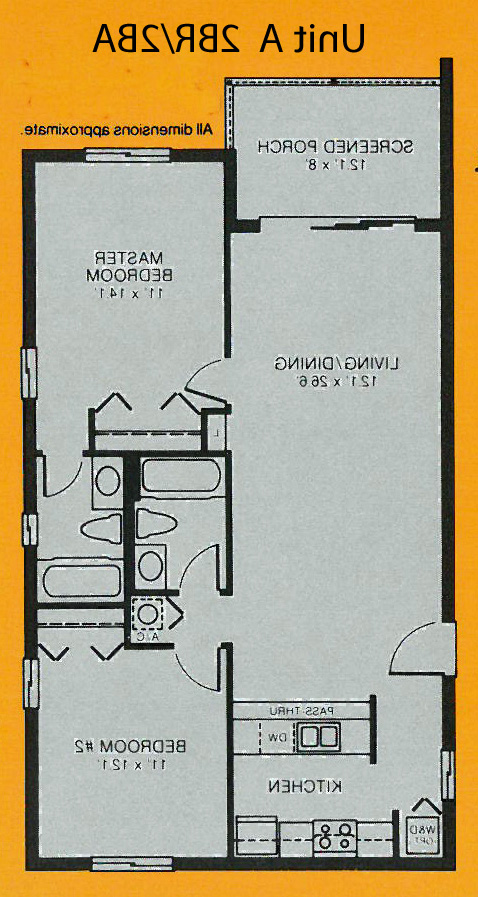 Map
Calendar
Dec - 2023
S
M
T
W
T
F
S

1

2

3

4

5

6

7

8

9

10

11

12

13

14

15

16

17

18

19

20

21

22

23

24

25

26

27

28

29

30

31
Jan - 2024
S
M
T
W
T
F
S

1

2

3

4

5

6

7

8

9

10

11

12

13

14

15

16

17

18

19

20

21

22

23

24

25

26

27

28

29

30

31
Feb - 2024
S
M
T
W
T
F
S

1

2

3

4

5

6

7

8

9

10

11

12

13

14

15

16

17

18

19

20

21

22

23

24

25

26

27

28

29
Mar - 2024
S
M
T
W
T
F
S

1

2

3

4

5

6

7

8

9

10

11

12

13

14

15

16

17

18

19

20

21

22

23

24

25

26

27

28

29

30

31
Apr - 2024
S
M
T
W
T
F
S

1

2

3

4

5

6

7

8

9

10

11

12

13

14

15

16

17

18

19

20

21

22

23

24

25

26

27

28

29

30
May - 2024
S
M
T
W
T
F
S

1

2

3

4

5

6

7

8

9

10

11

12

13

14

15

16

17

18

19

20

21

22

23

24

25

26

27

28

29

30

31
Jun - 2024
S
M
T
W
T
F
S

1

2

3

4

5

6

7

8

9

10

11

12

13

14

15

16

17

18

19

20

21

22

23

24

25

26

27

28

29

30
Jul - 2024
S
M
T
W
T
F
S

1

2

3

4

5

6

7

8

9

10

11

12

13

14

15

16

17

18

19

20

21

22

23

24

25

26

27

28

29

30

31
Aug - 2024
S
M
T
W
T
F
S

1

2

3

4

5

6

7

8

9

10

11

12

13

14

15

16

17

18

19

20

21

22

23

24

25

26

27

28

29

30

31
Sep - 2024
S
M
T
W
T
F
S

1

2

3

4

5

6

7

8

9

10

11

12

13

14

15

16

17

18

19

20

21

22

23

24

25

26

27

28

29

30
Oct - 2024
S
M
T
W
T
F
S

1

2

3

4

5

6

7

8

9

10

11

12

13

14

15

16

17

18

19

20

21

22

23

24

25

26

27

28

29

30

31
Nov - 2024
S
M
T
W
T
F
S

1

2

3

4

5

6

7

8

9

10

11

12

13

14

15

16

17

18

19

20

21

22

23

24

25

26

27

28

29

30
Reviews
Write a Review